Aug

23
Tags
Related Posts
Share This
The Formula of Emptiness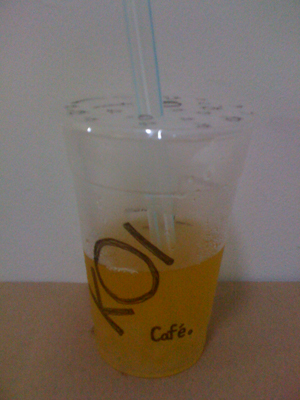 Koi Cafe's drinks are becoming very popular these days. (I go only for the vegan ones, once a while, free of dairy stuff.) It struck me that the reason why its drinks are so in demand, that long queues form and ticket numbers have to be issued, is really very simple…
Other than having a variety of flavours, which can easily be replicated by competitors, it has a magic formula that is really an open secret. The special recipe is that Koi Cafe allows customers to select the amount of each key ingredient that one prefers. In short, it tailor-makes drinks according to individual tastes. Now this is real customer service!

The formula of emptiness it is -
the formula of changing formulas,
the formula of no fixed formula,
the formula of non-attachment to any formula,
the formula of success!