Sep

29
Tags
Related Posts
Share This
Curse Your Lack of Blessings?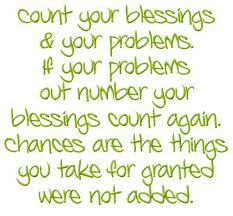 A man raised a ruckus at a food stall,
claiming that he had waited half an hour,
that he patronises the stall every day,
yet is still given such poor service.
Why didn't he think the other way round?
He patronised the stall every day,
and has been given okay service so far,
other than this one day.
Do you count your blessings
or
do you curse your lack of one blessing?
Which is wiser?