Sep

27
Tags
Related Posts
Share This
Can Trapping & Killing Animals Be Justified?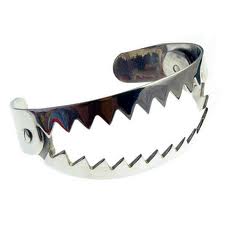 Question: If farmed animals are not bred in farms and wild animals are not caged in zoos, will they be roaming about on Earth? If farmed animals are bred with much humanity, say almost equivalent to rearing pets, will it be deemed fit to eat them eventually?
Answer: The truth is that wild animals have been in the wild for past ages, till humans came along to imprison them in zoos for amusement and research – none of which the animals appreciate. This is not rescue from harm in most cases but downright incarceration and 'forced' breeding behind bars. There's nothing wrong with wild animals being in their natural habitats in places designated to be reserves, as long as we keep a respectful distance. Life on Earth does not centre on humans only.
It is impossible for all humans to turn vegetarian overnight, unless there is a pandemic that is linked to all livestock. As such, when we turn vegetarian, the demand for meat will reduce gradually, which will lead to less breeding and less killing. Farm animals won't suddenly swarm the planet free.
If we cannot accept it that a human baby bred humanely is deemed killable and edible later, why should this humanity not be extended to animals too?
Pet-rearing is a form of imprisonment too, that forced many kinds of animals over time to be domesticated, to have lost their wild instincts to some extent. To support the pet industry is to perpetuate animal exploitation as many bred animals deemed not lovable enough for sale are abandoned or killed at birth. Only strays in need should be taken in.