Dec

13
Tags
Related Posts
Share This
The Survivor Paradox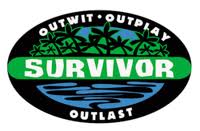 The Group Vs Sole Survivor Paradox:
Players are expected to be loyal to their teams,
while expected to betray individuals,
who might be from their teams.
Survivor games are social experiments.
Just put a bunch of people together,
divide them – again and again
and see their best and worst surface!
Related Article:

Survivor: Selfishness Vs Selflessness
http://moonpointer.com/new/2010/10/selfishness-vs-selflessness
Schemers Don't Like Schemers
http://moonpointer.com/new/2011/07/schemers-dont-like-schemers