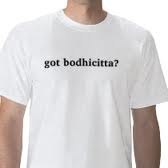 Apr

20
Tags
Related Posts
Share This
Of Bodhicitta & Pure Land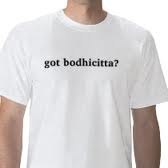 L: Hi, you mentioned a few times that you had some doubts and questions about life some time ago, and you found the answers in the Buddhist teachings. May I know what were the questions and answers?
S: Woah… very broad question. Some questions I had were along this line, 'What's the best purpose of life, if there is any purpose at all?' The answers are as shared in Project Rebirth: http://thedailyenlightenment.com/2011/12/course-project-rebirth-rediscover-reflect-recharge-round-4 - True Happiness. There are more questions… and some were useless questions, which were nevertheless resolved when I came across the Buddha's teaching on the wisdom of asking only meaningful questions!
L: I'm sure it's not easy to answer this question… But if there is one of the Buddha's teachings that had transformed you and made you who and where you are today, what would that be?
S: It would be Bodhicitta: http://thedailyenlightenment.com/2011/11/course-the-bodhicitta-factor – the aspiration to guide all, along with oneself to Buddhahood, as based on what I shared in the 'Second Best Story' shared in Project Rebirth. This would be linked to the precious Pure Land teachings: http://thedailyenlightenment.com/2012/01/course-understanding-amituofo-via-the-amitabha-sutra-9th-run which makes fulfilment of Bodhicitta much less daunting and much more possible. (The second course is what I call my 'main dish', my key Dharma course offering!) Amituofo.