May

21
Tags
Related Posts
Share This
Censorship?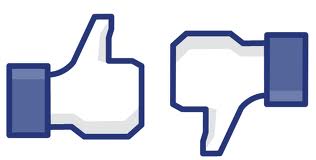 Lee Yue Heng (L): [On his non pro-vegan link being deleted from S's Facebook profile.]  It seems like I was censored by Shen Shi'an. If it is indeed true, I concede that he has every right to suppress views that he did not agree with, but nevertheless I find it intriguing…
Shen Shi'an (S): Further discussion welcomed at Friday's Facebook link for continuity [instead of digression]. Heng, I lack time to read same old arguments again and again to refute. FYI, I refuted an entire anti-vege book before. Life is too short: http://thedailyenlightenment.com/2010/07/the-buddha%E2%80%99s-real-views-on-meat-eating
L: It's not really about the issues. This is a principal of fairness. If I did not delete your piece and allowed it to be linked on my Facebook page even though I do not agree with it, I assumed the same courtesy would be extended to me. But like I said, it's your page.
S: If you wish to argue your points with true experts in secular terms, I recommend doing so at https://www.facebook.com/vegetariansocietysingapore
L: Well, as long as they don't attempt to censor my views, a fruitful discussion is always possible.
S: Yes, Vegetarian Society Singapore probably has more helpers for replying. Me just one person. Honestly, as I key this before the shrine at home, the only reason your link was deleted is because I sincerely see veganism as a kinder way of life and do not wish my Facebook friends to waver in their pro-vegan stance by reading your post, which I disagree with from near the first para onwards…. but lack time to reply in detail, as explained above. [Do read the link above if interested on my reply to the classic misunderstandings of Buddhist/secular veganism.]
L: I find it intriguing that you would repeatedly delete my links because it suggests an intolerance of alternate views, which you express by deleting them away. Why can't you let your readers make up their minds by reading both our views? But like I have said, it is your page and you are free to do as you please.
S: Yes indeed. Agree with your thrice said last line, though not with the first speculative one :-] May all beings be well and happy. The next time I see you and your wife at a public talk, I'll shake your hand. Maybe we can have a chat then. Communicating in person should prove more fruitful.
L: Indeed. May we meet in auspicious circumstances one day! Good night.
See the sequel below on how, ironically, L later self-'censored' everything above…
Related Articles:
All Mothers Deserve Respect, Of Course!
http://moonpointer.com/new/2012/05/all-mothers-deserve-respect-of-course
Censorship Not < The Sequel
http://moonpointer.com/new/2012/05/censorship-not
No Laughing Matter For Animals < The Deleted Link Refuted
http://moonpointer.com/new/2012/05/no-laughing-matter-for-animals