Jun

13
Tags
Related Posts
Share This
Mystery Number Wins!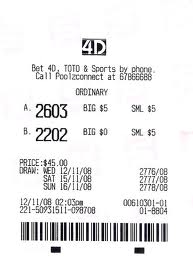 A participant of my latest Pure Land class (http://thedailyenlightenment.com/2012/01/course-understanding-amituofo-via-the-amitabha-sutra-9th-run) had an interesting experience. While chanting the name of Amituofo in class for five minutes, right after hearing instructions on how to do so, he said four digits appeared in his mind. Usually, he never buys lottery. He buys a ticket with $1… and voila, he wins $60. He wonders what it all means.
Here is my take. Am not sure if the number arose in his mind as a stray thought, or as manifested by Amituofo. Granted that it is indeed not a normal experience, and if he feels that it is not a stray thought, he could perhaps see it as an auspicious sign to inspire him in a 'tangible' way to be mindful of Amituofo more diligently and faithfully. However, just as such an incident is rare, he should not thereafter chant with hopes of striking it big. That would be feeding greed, and lacking in sincerity. Oh yes, it's good to donate the winnings too, to express his gratitude, unless he needs the money. Namo Amituofo!