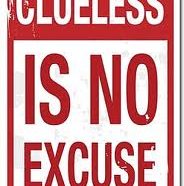 Oct

17
Tags
Related Posts
Share This
Super Short Story (93): Excuse
Super Short Story (93): Excuse

She merely imagines that most things in life
are very complicated and confusing,
using that as an excuse
not to think or do much that is meaningful,
to not even take a moral stand when she should.
Even if some stuff is genuinely complex,
especially the important matters,
she should all the more further sort and clarify them.
Hers was a case of bad faith,
to herself, others, and life itself.