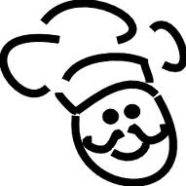 Nov

05
Tags
Related Posts
Share This
Super Short Story (112): Restaurant
Super Short Story (112): Restaurant
While eating at an average restaurant,
it struck him that some restaurants
probably can't make it big
because they are inconsistent in their cooking standards,
which is also why their customer base is inconsistent too,
making their income and growth just as inconsistent.
This is one of those occasions,
when the cook is again inconsistent,
accidentally perhaps, due to unmindfulness,
or with some genuine extra mindfulness,
actually cooking a dish right,
reminding him of his love-hate relationship with the restaurant.
Although he loves the restaurant today,
but he might hate it the next.