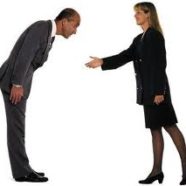 Nov

05
Tags
Related Posts
Share This
Super Short Story (107): Politeness
Super Short Story (107): Politeness
He thought the newspaper editor's thanking him
for his lengthy email feedback meant he had an open mind,
that his views shared were appreciated and didn't go to waste.
Little did he realise it was just a perfunctory standard reply –
minimally and purposely worded
to placate many vocal readers politely.
It didn't mean that his views were agreed with,
or that they would be publicised in any way at all
to correct the wrong ones published by his paper.